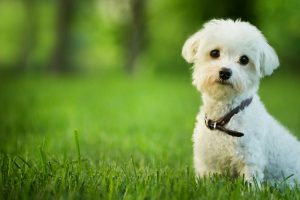 In compliance with City of Annapolis ordinances and the Anne Arundel County Code, which requires registration of pets, including cats, Fairwinds also requires that every animal owned by a resident must be registered with the Association Office (forms are available at the office or here). You must also provide a photo of your pet.
Fairwinds bylaws allow residents to have one (1) small, orderly house pet:
The maintenance keeping, breeding, boarding, and/or raising of animals, livestock, or poultry of any kind, regardless of number, shall be, and is hereby prohibited within any Unit or upon any common elements, except that this shall not prohibit the keeping of one (1) small, orderly house pet provided that it is not kept or maintained for commercial purposes or for breeding. Pets shall not be permitted upon the common element except in areas designated by the Board of Directors. All pets shall be accompanied by an adult and are to be carried or leashed. Any member who keeps or maintains any pet upon any portion of the Property shall be deemed to have indemnified and agreed to hold the Association, and each of its members free and harmless from any loss, claim, or liability of any kind or character whatever arising by reason of keeping or maintaining such pet within the Property. Please note: the Board has no power to grant exceptions to these rules.
In accordance with Fairwind's Bylaws, Article 5, Section 13 (j):  "The Board of Directors shall have the right to order any person whose pet is a nuisance, to remove such pet from the Property."
For full information regarding pet restrictions, please consult your governing documents, including Board Policy Resolution No. 7-4.
Remember while walking please carry a bag and always pick up after them in all areas – after all it's the law! Dogs must be on leash and under control by their owners/handlers at all times and may only be walked in designated "pet areas" on the property. Cats cannot run "at Large" on Fairwinds property. Pets are not permitted to remain unattended on patios and balconies. Pet doors and outdoor litterboxes are strictly prohibited.