Living in a planned community has many benefits. To ensure that these benefits are available to all residents, it requires observance of the rules as well as neighborly consideration.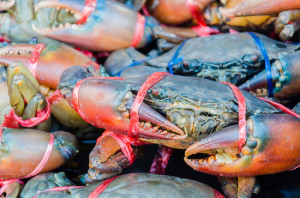 Every member of the community has agreed to abide by the Covenants, Conditions and Restrictions (CC&Rs) and the Rules and Regulations adopted by The Council of Unit Owners of Fairwinds of Annapolis Condominium, Inc. These safeguards benefit all residents of the community. Such uniformity is necessary so that the community will remain a peaceful and desirable place to live.
Please be courteous to your neighbors by not putting trash bags outside your door before you go to the dumpster.
If you smoke, don't do it in the common area of the entryways and please do not discard your butts on the ground!
 Landlords: Please remember, you are responsible for your tenants and action may be taken against the owners of the unit for noncompliance or non-adherence to the community rules.  Please make sure that all required documentation  is submitted to the office  for your tenants (lease, supplemental form, pet and parking registration) and that you provide them with the rules for the community.  Your cooperation and understanding is appreciated.
Welcome Brochure
Provided for guidance only. Consult your governing documents for the most accurate information.