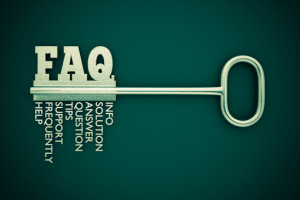 Frequently Asked Questions
What do I do if there is an emergency?
First and foremost if you have a true emergency resulting in immediate safety of life and/or destruction of property, CALL 911. If the emergency is in regard to an association matter, such as a water leak in your home, contact the site office at 410-267-0566.
Are there term limits for Board Members?
Fairwinds has never had term limits. Board term limits are quite rare in associations for a number of reasons (continuity, institutional knowledge, possible lack of candidates, etc.).
The terms of office of the Board of Directors are set forth in Condominium Bylaw Article III, Section 4 (as amended by the Second Amendment). Directors are to be elected to hold office for a term of two (2) years. Neither the Condominium Bylaws nor the Maryland Condominium Act impose any limits on how many consecutive or nonconsecutive terms a person may serve. To impose such a restriction, a Bylaw amendment would be required.  Pursuant to Bylaw Article XIII, Section 6, the Bylaws may be amended by a vote of seventy-five (75%) of the voting interest of all unit owners at a meeting duly held for such purpose.
What do I do if I notice a street light is out on community property?
Please take note of the number on the pole (right below the light) and Call BGE at (800) 685-0123 to report the outage.  You may also report the outage to our onsite office.  Again, the number is appreciated.
I just moved in and haven't received a payment book.  Is this required for me to pay my dues?
Regardless of a payment book, all owners are required to pay their monthly dues. Payment books are only provided as a courtesy to encourage timely payments of monthly dues. Please contact the site office for your account number, mailing address, and to report the fact that your payment book has not yet arrived.
Can I drop off my payment at the site office?
No.  All payments must be mailed to the address provided.  Any payments left at the site office will be returned to the owner and not forwarded or delivered to the main office/dropbox.
How do I get in touch with Board Members?
The Association's Board Members are all volunteers with full time jobs and families of their own. As such, please communicate to the Board in writing by emailing your property manager (office@fairwindsofannapolis.org) or by attending the Board meetings.
Please note, however, although Board members may be able to give guidance or advice, they generally cannot individually speak on behalf of, or make decisions on behalf of, the Board.